What is Chronic Pain?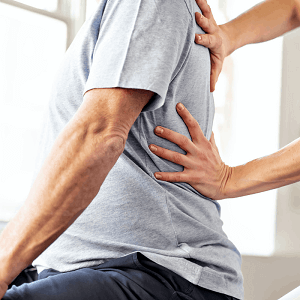 Chronic Pain occurs when you're experiencing pain for three months or longer without any improvement. The pain simply will not go away. To relieve chronic pain, it must be treated by getting to the root cause, or the source of the problem. You might have visited your doctor, physical therapist, chiropractor, acupuncture therapist, orthopedist, and/or neurologist, and have gotten a variety of potential causes for your pain problems.
Most common treatments might offer temporary relief (such as physical therapy), but unfortunately, many of these treatments won't provide lasting pain-relief because it isn't actually healing the root cause of the problem. A prescription for pain-relieving opioids will shut down pain receptors, but won't resolve the cause of the pain, it'll only mask the problem.
Common Causes of Chronic Pain
Direct injury
Neurological issues, such as diabetic neuropathy, Lyme disease (causing pain in joints), arthritis, osteoarthritis
Exposure to mold
Dietary influences
Unknown origin
Lifestyle-related
---
Our Approach to Your Health and Well-being
1. Discover
Together we will meet to discuss your health goals so that we, as practitioners, can design a personalized plan to help you achieve those goals. We will also use comprehensive lab testing such as hormones, vitamin levels and brain testing to discover the root cause of your symptoms. Addressing the root cause is key to being able to create long-lasting results.
2. Restore
In this phase, our practitioners design a personalized plan for you based the 5 Pillars of Health (Nutrition, Fitness, Gut Health, Stress Management & Hormones). Addressing all five pillars is the best way to achieve long-lasting results. The first step is a detox, which every person needs in order to allow their body to fully be available to heal itself. Then, based on your goals and lab results, our medical team will guide you one-on-one or virtually through each additional step of your plan to ensure you have all the support you need. We will not only help you resolve your chronic health issues, but we will remove the confusion that is out there about how to truly live a healthy life.
3. Optimize
Now that the foundation for your health has been repaired, it's time to fine-tune your plan in order to sustain your results. The process starts with follow-up lab tests so we can evaluate how to fine-tune your treatment plan. This often includes the reduction of old medications, adding in revitalizing hormones and creating a healthy lifestyle plan that allows you to sustain your results for a lifetime. You will be empowered with the tools and support from our team to help you become the best version of yourself, so you can live a healthier and happier life!
Chronic pain refers to persistent pain that exceeds the usual recovery period or occurs in conjunction with a chronic health condition, such as arthritis. Chronic pain may occur intermittently or continuously. It might affect people to the point where they can't work, eat right, exercise, or enjoy life.
A chronic pain condition lasts for months or years and is usually persistent. NSAIDs, acetaminophen, COX-2 inhibitors, antidepressants, antiseizure medicines, and opioids are some of the most common treatments for chronic pain. There are also non-opioid ways to manage chronic pain, such as cold and/or heat therapy, exercise, physical and occupational therapy, and transcutaneous electrical nerve stimulation (TENS).
An acute injury causes intense, short-term pain that subsides quickly. Most acute pain goes away after three months but can develop chronic pain without proper treatment. If you suffer pain for more than three months, you need to seek treatment. Ignoring persistent pain can make it worse.
At BioDesign Wellness Center, we offer a variety of treatment options depending on the severity and nature of your pain. Our clinic specializes in several minimally invasive pain treatment procedures, treating a range of illnesses, injuries, and conditions.
Your first visit to BioDesign Wellness Center will consist of a discussion with your doctor about your medical and family history. Your physician will then discuss possible treatment options suitable to your goals and needs. The best way to provide patient care is by tailoring it to their individual needs.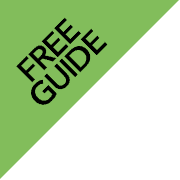 BATTLING BURNOUT: It's Not All In Your Head