Skin Care
Get healthier skin with skin care treatments and products at BioDesign Wellness in Tampa!
Skin Care is available in Tampa!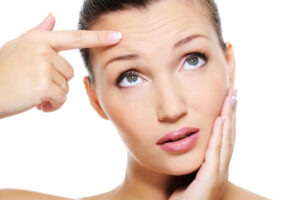 We all know that a good skincare routine is essential. Without using the basics, even the most expensive skincare products won't have the maximum effect we're paying for.
At BioDesign Wellness in Tampa, we offer different aesthetic services 
improve the appearance of wrinkles and fine lines, giving you a natural-looking and younger appearance.
Keep your skin in good shape by following a good skincare routine! Keeping your skin healthy can help prevent acne, treat wrinkles, and keep it looking young and fresh.
Benefits of Skin Care in Tampa
Regular skin care will protect your skin from harsh environmental conditions, and will also help you feel and look your best throughout the year!
Slows down aging –

Skin care routines help reduce the signs of aging, such as wrinkles and fine lines. We restore some of our skin's strength and elasticity in the process. 

Improves skin health –

Taking care of our skin will keep it healthier. It will prevent skin issues and diseases in the future. 

Enhances self-confidence

– Taking care of our skin is also helping to beat away our biggest insecurities, like dark circles under our eyes or dark spots on our skin. Having soft and healthy skin can boost your confidence as you head out for the day.
Get Your Skin Care Needs in Tampa
Your skin care routine is only as good as the products you use. Good quality products can make your skin look better now and in the future, but bad quality products can be ineffective and even harmful.
At BioDesign Wellness, we provide a variety of aesthetic treatments and skin care products to ensure your skin is functioning at its best:
Microneedling with hyaluronic acid
Microneedling and platelet-rich plasma
Skincare products: Among our bestsellers are:
AlphaRet Overnight Cream
Even Tone Correcting Serum
Alto Defense Serum
Sunbetter Tone Smart SPF 68 Sunscreen Compact
Achieve Your Aesthetic Goals with Skin Care in Tampa
Prevent skin problems and keep your skin in good condition! At BioDesign Wellness Center, we offer different skin care treatments so you will look more youthful.
Aside from providing functional medicine and hormone therapy, BioDesign Wellness Center in Tampa also offers aesthetic services. We follow a physician-led approach to help you look and feel your best, ensuring that you only receive the best (and right-for-you) treatments. 
Call us at (813) 445-7770 or complete the form here to learn more about our skin care services.
Common Questions About Skin Care in Tampa
- An effective skin care routine includes cleansing, treating, and protecting.
- Skin care treatments help you achieve a better-looking complexion. They also regenerate and cleanse your skin, making it healthier in the long run. The right kind of skin care treatment can enhance your skin's appearance as well as eliminate specific skin issues like acne, wrinkles, and age spots.
- Poor quality skin care products can cause infections, breakouts, clogged pores, and allergic reactions.
- In addition to cleansing your face, using skin care products to address your skin concerns can help you achieve healthier, more radiant skin.
- There are some things that normal skin care products cannot provide. Regular skin care treatments can target skin issues such as under eye bags, bad case of acne, and clogged pores.